Registered Nurse II (RN) OBED $10,000 Sign on and Employee Referral Bonus
We hold ourselves and the careers we build to a higher standard.
At Houston Methodist, nurses develop their skills through a wide range of educational programs, collaborate with physicians to provide the best care and build upon a world-class reputation for excellence in patient care, education and research. We hold ourselves — and the careers we build — to a higher standard. Our growing, inclusive health care system offers:
Superior practice settings
High safety standards
Professional development & nursing education
Meaningful collaboration with physicians
Unparalleled support
Requirements
Bachelor of Science degree or higher from an accredited School of Nursing
Twelve months registered nurse experience in a healthcare environment
Texas RN license or temporary TX RN license, should obtain permanent license within 90 days. Compact license acceptable according to current Board of Nursing requirements
American Heart Association Basic Life Support (BLS)
Other credentials and certifications as defined by unit/service line
I CARE VALUES
Integrity

We are honest and ethical in all we say and do.

Compassion

We embrace the whole person and respond to emotional, ethical and spiritual concerns as well as physical needs.

Accountability

We hold ourselves accountable for our actions.

Respect

We treat every individual as a person of worth, dignity and value.

Excellence

We strive to be the best at what we do and a model for others to emulate. 
Fast Facts | Houston Methodist Baytown Hospital
226 operating beds
15 operating rooms
647 affiliated physicians
1,730 employees
14,233 inpatients
137,540 outpatients
56,887 emergency room visits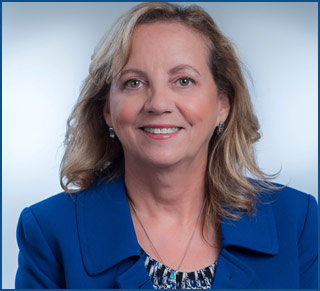 Hear From Our Chief Nursing Officer, Becky Chalupa:
Becky Chalupa, MSN, RN, NEA-BC, CNOR
Vice President/Chief Nursing Officer
Houston Methodist Baytown Hospital

"At Houston Methodist Baytown Hospital, we have a team of nurses who are dedicated to providing unparalleled safety, quality, and service to the community we serve. Our nurses flourish in their practice through shared governance and many opportunities for professional growth and development."
About Houston Methodist Baytown Hospital
Houston Methodist Baytown Hospital, located 35 miles southeast of Houston, is the area's only full-service hospital offering specialized medical care for patients at every stage in life. Houston Methodist Baytown houses 226 operating beds, with 15 operating rooms and more than 1,700 employees. The hospital brings Texas Medical Center excellence and quality care close to East Harris and surrounding counties.
Awards and Distinctions
Silver Beacon Award for Excellence - ICU - American Association of Critical-Care Nurses (AACN)
Magnet® Recognition - American Nurses Credentialing Center
Exemplary Five Star Award - Texas Department of State Health Services
Guardian of Excellence Award® - Press Ganey
Patient Safety Excellence Award™ - Healthgrades®
ISO 9001 Certification - DNV GL
Accredited Cardiac Rehabilitation Outpatient Program - American Association of Cardiovascular and Pulmonary Rehabilitation
Accredited Wound Care/Hyperbaric Medicine Outpatient Program - Undersea and Hyperbaric Medical Society
Breast Imaging Center of Excellence - American College of Radiology
Accredited Chest Pain Center - Society of Cardiovascular Patient Care
Recognized Diabetes Education Program - American Diabetes Association