Registered Nurse - RN II - Emergency Department - Full-Time (Days) $5,000 Sign-on & Referral Bonus
We hold ourselves and the careers we build to a higher standard.
At Houston Methodist, nurses develop their skills through a wide range of educational programs, collaborate with physicians to provide the best care and build upon a world-class reputation for excellence in patient care, education and research. We hold ourselves — and the careers we build — to a higher standard. Our growing, inclusive health care system offers:
Superior practice settings
High safety standards
Professional development & nursing education
Meaningful collaboration with physicians
Unparalleled support
Requirements
Bachelor of Science degree or higher from an accredited School of Nursing
Twelve months registered nurse experience in a healthcare environment
Texas RN license or temporary TX RN license, should obtain permanent license within 90 days. Compact license acceptable according to current Board of Nursing requirements
American Heart Association Basic Life Support (BLS)
Other credentials and certifications as defined by unit/service line
I CARE VALUES
Integrity

We are honest and ethical in all we say and do.

Compassion

We embrace the whole person and respond to emotional, ethical and spiritual concerns as well as physical needs.

Accountability

We hold ourselves accountable for our actions.

Respect

We treat every individual as a person of worth, dignity and value.

Excellence

We strive to be the best at what we do and a model for others to emulate. 
Fast Facts | Houston Methodist Willowbrook Hospital
358 operating beds
20 operating rooms
1,171 affiliated physicians
2,300 employees
21,717 inpatients
230,466 outpatients
62,932 emergency room visits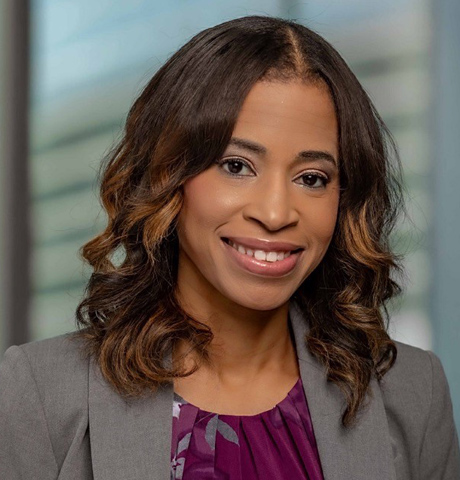 Hear From Our Chief Nursing Officer, Nicole Twine:
Nicole Twine, PhD, APRN, ACNP-BC, NE-BC
Vice President & Chief Nursing Officer
Houston Methodist Willowbrook Hospital

"At Houston Methodist Willowbrook Hospital, we are a close-knit family committed to Leading Medicine in our community. I take a personal interest in meeting with all our new hires to ensure they have the resources they need to help drive our mission to provide unparalleled safety, quality, service and innovation to our patients and their families. We recognize our nursing staff as the backbone of our hospital and take every opportunity to reward their hard work and provide guidance for growth and development to advance their careers."
About Houston Methodist Willowbrook Hospital
Since 2000, Houston Methodist Willowbrook Hospital has been serving Northwest Houston residents. Houston Methodist Willowbrook Hospital is a comprehensive acute care facility and has been named a Magnet recognized health care facility by the American Nurses Credentialing Center's (ANCC) Magnet Recognition Program®. With 358 operating beds, 20 operating rooms and more than 2,300 employees, Houston Methodist Willowbrook Hospital provides comprehensive, personalized care for patients in Champions, Tomball, Magnolia, Spring and Cypress.
Awards and Distinctions
AACN Silver Beacon Award - Medical ICU - American Association of Critical-Care Nurses (AACN)
Chest Pain Center Accreditation - Society of Chest Pain Centers
ISO 9001 Certification - DNV GL
Accredited Pulmonary Rehabilitation Program - American Association of Cardiovascular and Pulmonary Rehabilitation
Breast Imaging Center of Excellence - American College of Radiology
Recognized Diabetes Education Program - American Diabetes Association
Magnet® Recognition - American Nurses Credentialing Center
Gold Beacon Award for Excellence — Surgical ICU - American Association of Critical-Care Nurses (AACN)
Primary Stroke Center - The Joint Commission
Patient Safety Excellence Award™ - Healthgrades®